This is exciting stuff, people! Today I've begun a new segment on the blog. Welcome to the first installment of... IN My Backyard where I will let you know about all of the wonderful businesses and places that are located near or around where I live!* I already have several segments lined up and I think you will enjoy the eclectic mix of fun and funky (many family-friendly) locals, charitable enterprises, and tasty gourmet eats. I really think this is going to be lots of fun. (I hope you enjoy it as much as I am!)
A few of the Heard.
I told you that the Fam and I headed out to a wonderful event called Alpaca's for Autism a couple of weeks ago. They have an annual Fall Festival where they raise money for camp Encourage, which is a summer camp for kids on the spectrum. I had heard about Alpacas for Autism about a year ago from a friend so I was really excited to get out there and find out what the buzz was about.
Yes. Logan is kissing a goat.
I told you he loved them.
Well it didn't disappoint! There were plenty of alpacas (and a
Llama named Josh
) that my children found to be highly entertaining. They also fell in love with the fainting goats and the barn kitty. I discovered that alpaca wool is incredibly soft and silky and I learned a little something about spinning that wool into yarn.
Myriam and an alpaca.
Now I know what you are thinking, "That sounds great but the festival has already passed. Why are you telling me about it after the fact?" Well, because Tina Cochran (Founder and Executive Director) has SO many wonderful things going on year round. Not only does she attend craft and alpaca festivals along with advocacy events all over the greater Kansas City area** but she offers training sessions where individuals on the spectrum can work with the animals one on one. Alpacas for Autism's mission is "t
o improve the quality of life for individuals with Autism by teaching the fiber arts and using alpacas to improve social skills". Tina says that by learning to establish trust with the animal the kiddos learn valuable social skills. And she should know! She's got a son on the spectrum that has greatly benefited from his exposure to the alpacas.
Now all I know about alpacas is that they are WAY cute and super fluffy--what's not to love? Tina--whenever the Hubby and I win the lottery and buy our dream home we will have an alpaca (or 5) running around believe me!
Tina also sells the crafts she makes from the alpaca's wool, along with alpaca yarn and the alpacas themselves (for those of you looking for a new addition to the family) and her profits go back to helping children on the spectrum. How cool is that?
Want to Know More?
Check out the Alpacas for Autism webpage.
Like Alpacas for Autism on Facebook.
Think about purchasing some of Tina's beautiful handmade items (or an alpaca).
Make a donation to Alpacas for Autism (there's a link to PayPal on her site).
Think about helping to send a kid to camp Encourage by sponsoring one.
A big thank you Tina and everyone involved with Alpacas for Autism for everything ya'll do for kids.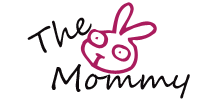 *The Mommy admits that these are paid posts. But come on! They are doing great things for kids on the spectrum, how can you not like that? So if you have a business, charity or destination in or around the Miami, Johnson, Linn or surrounding counties (Kansas) and would like to be featured email me and we'll chat!
**Alpacas for Autism is actually located in Adrian, MO; which admittedly is outside of my "backyard" (and not in Kansas, like my label implies) but it was close enough for me so don't quibble about the details.
Pin It