I'm 36 years old. (I never remember so I had to ask.)
And I have never:
Seen the rain in Spain.
Nor rolled like a celebrity (while) living in Beverly Hills.
Had a cheeseburger in paradise.
Nor had Satan give me a taco.
Lived like I was dying.
Nor gone to extremes.
Had (nor seen) breakfast at Tiffany's.
Nor been (nor seen) singing in the rain. (see the note below)
Taken a magic carpet ride.
Nor driven the highway to hell.
I don't know the way to San Jose.
Nor has London called me.
I've never done the jitterbug.
Nor shakin' my tail feather.
Been a brown-eyed girl.
Nor had a black haired true love.
Worn an itsy, bitsy, teenie, weenie, yellow, polka-dot bikini.
Nor a short skirt and a loooooong jacket.
Driven a little red Corvette.
Nor owned a bitchin' Camero.
Saluted those about to rock.
Nor fought for my right to party.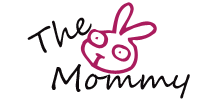 Note: I've probably seen all of Singing in the Rain but not all at the same time.

I hope that you enjoyed my musical list of things that I've never done. If you would like to see what other songs I've got up my sleeves please consider joining our Saturday Linky party--
Song that Make Us Sing
.
And as always (on Thursdays) this post was inspired by
Mama Kat's Pretty Much World Famous Writing Workshop
.
Pin It