4.) Share a photo that was taken of you, that you think really captures who you are.
Photographer: Clyde Neville
Edited by me*
This photo was taken about six months after the birth of my boys.
Yes. I did a nude shoot shortly after giving birth to twins.
No. My body has yet to recover from that feat, almost 5 years later.
This photo isn't an honest representation of who I am but instead a vision of who I want to be.
As a photographer I've done a few "boudoir" shoots. They are some of the most emotionally and mentally draining shoots I do--they are also often the most rewarding. A shoot of this nature always starts off the same way. A timid and mostly terrified woman steps in front of my camera, she is second guessing everything from her attire and body to her motives. And while I do everything possible to assuage her concerns about her body and take the pictures that will flatter her to her fullest something remarkable always occurs. She eventually becomes the beautiful woman I see through my lens. Her smile widens and she sheds her insecurities.
The woman that leaves that photo shoot isn't the same one that arrived. She has found a sensuality that you can see radiating from her. She laughs freely and walks a little more assuredly. She exudes confidence. She is the woman that all women want to be.
In my case that "high" lasted for weeks. I never felt better about my body, looks or appeal than I did after that shoot. And it had long reaching effects as well. It made me understand that beauty and sex appeal have no size restraints. And it made me realize that the sexiest feature on a woman is self-confidence. Even now, almost five years later, that's what radiates from the eyes of that paint-covered woman staring back at me. She found peace with her bumps and lumps and in the process found an appreciation for the beauty that lies within.
And for those of you that might be wondering, the photographer, who took my photos is a dear friend of mine. I've known him for more than 15 years. I did this shoot for me, although I think the Hubby liked the photos too. This shoot was something I had always wanted to do. I'm proud that I was able to cross this item off my bucket list.
Peace Out!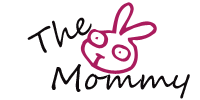 *There is ZERO airbrushing. The only edits that have been performed on this photo is a modesty crop and color enhancements.
And as always (on Thursdays) this post was inspired by
Mama Kat's Pretty Much World Famous Writing Workshop
.