By now we all know that I am appalled by the
TIME Magazine cover
, not because I'm anti-breastfeeding but because TIME chose to put the most provocative photo possible on the cover just to stir controversy. And frankly, women tear each other apart over enough things, we certainly don't need some editor fanning the flames!
I, as a parent, am constantly bombarded with doubts about my parenting abilities. I'm constantly worried that I'm doing something wrong. Am I going to traumatize this kid? How much therapy is my kid really going to need? Shame on TIME for not just feeding that fear, but alluding that I'm not a good enough parent because I didn't breastfeed my children long enough! Shame TIME! Shame, Shame, SHAME!
Because here's the facts...


this woman IS mom enough!
**Don't forget to check out my giveaway. $600 is nothing to sneeze at!
Peace Out!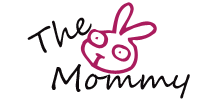 Pin It