One of my families' favorite activities is a yearly Kansas City event. Every Memorial Day weekend a children's music festival is held in Crown Center called Jiggle Jam. We've been several times and It. Is. A. Blast!
This year we went to see Choo-Choo Soul because
the Hubby is in lust with Genevieve
the children love them, but just like every year it was the fountains that kept the children captivated for hours.
Peace Out!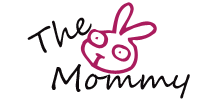 **Want more fun things to do? Check out my
#ColemanCampout #Giveaway
!
Pin It