Before The Mommy was a mommy, and before The Mommy had a household, the Hubby and I loved camping and float trips and going to exotic locals like Missouri.... It was awesome! We'd pack up the Jeep and head out to commune with nature. *sigh* I miss our camp trips.
Now our camp trips are mostly the indoor or backyard variety. We have been thinking that the kids are now old enough to take camping but frankly the thought of all of the preparations necessary, to make a camping trip for five people (with three of them age 6 and under) successful, makes me a little nauseous. Enter Coleman and National Wildlife Federation....
Coleman Great American Backyard Campout – Exclusive Camping Opportunity for My Readers
(EEK! You're SO gonna love this....)
Would you like to attend an overnight, family-friendly campout with a celebrity chef cooking your meals, live entertainment, fun outdoor activities and all the Coleman gear you need provided?

(Um... Yes, please!)
What is it?

The Coleman Company, Inc. is hosting a private camping event for 15 families.

(And I get to choose 4 of those families from among my loyal blog readers!)
Why are they hosting this event?

Coleman has partnered with National Wildlife Federation (NWF) to sponsor this year's
Great American Backyard Campout.
Coleman and NWF want to inspire parents to get their families outside, even if they've never camped before.
If I win, what do I get? The winners will receive a family ticket (for a family of up to five) to attend the Coleman Great American Backyard Campout event. You are responsible for your own transportation, so it's better if you live close enough to drive.

(We won't exclude anyone because of distance, though – so if you're willing to make the trip, you can enter!)

At the campout, you and your family will get:
A full campsite worth of Coleman gear for you to use at the event, and take home with you when it's over.

(No packing!)

Horseback riding.

Meals, recipes and outdoor cooking instruction from a local celebrity chef.

(No cooking!)

Fishing instructions from a

Shakespeare fishing

pro fisherman.

Stargazing with an astronomer.

Live campfire sing-alongs with a local musician.

Guided morning hike with a delicious breakfast at the destination.

Easy ways your family can help the environment while camping from

Leave No Trace

.

Lots of Coleman helpers to lend a hand if you have questions about the outdoors.

Plenty of fun leisure activities, like a bean bag toss, Frisbee throwing, card games and more.

(Suff to entertain the kiddos!)

Oh and did I mention, that you will also get to meet me, the Hubby and my brood? Don't let that deter you from entering...
My family has never been camping before. Can we still attend? Absolutely! This event is designed for campers who don't have a lot of experience (or any experience at all). There will be plenty of Coleman folks available to give you a hand with your gear and answer any questions you may have. There's also modern facilities and running water on site, so there's no need to worry about going "native" your first time out.

(It's camping made easy, folks!)
Where is the event located, since I have to travel? Lake of the Ozarks Park, 403 Hwy 134, Kaiser, MO 65047-0170
When is it? The Great American Backyard Campout takes place on June 23, 2012. Coleman's event will be taking place from 11 a.m. on June 23 until 10 a.m. on June 24.
What is the Great American Backyard Campout all about? Great American Backyard Campout is part of National Wildlife Federation's "Be Out There" movement, which is designed to provide tools that inspire parents and children to spend time in the outdoors. Over the next three years, NWF's goal is to get 10 million more kids playing outside on a regular basis. Spending a night under the stars is the perfect way to start.
That's a lot of info – but now I'd really like to attend with my family. How does the contest work? It's easy! In 100 words or less, tell me these things:
Your name, phone number and email address. We'll only call or email you if you're a winner, and we won't disclose your info to anyone else.

If you're willing to travel to the event location on June 23.

Why your family would like to attend the campout.
On June 8, I'll be selecting 4 winners from the entries I receive from you. I'll inform the winners individually, and we'll coordinate with Coleman to get you everything you need before the campout. Then, we'll see each other on June 23!
So what do ya think? Seriously, is this not the coolest giveaway EVER? If you have any questions about the contest, let me know. If I don't know the answer, I'll find out from Coleman and get back to you as soon as I can.
So get on it and ENTER HERE!
Contest is now closed.
Check back for a list of the winners.
Peace Out!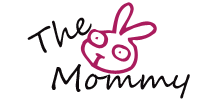 **And you get that I've been paid to promote this event, right? All opinions are are mine but it's really, really, super cool prize so it's easy to have a positive opinion! Winners will be chosen and notified by June 9th and have 24 hours to accept the prize or another winner will be selected.
Pin It