So I have a little quiz for ya today:
Do you notice anything different about this little girl?
Before.
After!
That's right! Myriam got her ears pierced!
I need to give a big shout out to Claire's in Oak Park Mall for everything they did. Calling someone in just so we could do both ears at the same time went above and beyond. I really appreciate how great you were with my daughter, explaining every step and making sure she understood what was happening. And putting up with me snapping pictures left and right for my social story* was a pain, I'm sure. Thank you so very much!
*A social story explains a situation, skill or concept in a patient, reassuring manner that is easily understood by its audience.--paraphrased from the
graycenter.org
**If anyone has an autistic child that wants to get their ears pierced too and would like a copy of a social story to help them get ready for the experience, let me know and I will email a printable copy to you.
Peace Out!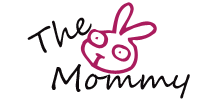 Pin It