Have you seen this show?
I'm sure you have. I've been aware of it for a few years now and I'm always the last to know anything.... I LOVE this show! And it's not just because I kinda have a thing for puppets.
I have such fond memories of the Muppets and one of my favorite movies of all time is Labyrinth. I also spent a more than a couple of years working at the KC
viagra online kopen
Festival as, you guessed it, a puppeteer. (Yeah... I'm a big ole nerd.)
But none of those are the real reasons.... You see, I'm in lust with Sportacus and even the creepy child molester mustache and fake aqua blue contacts can do nothing to dissuade me.
The character Sportacus on the left and uber hot, actor who plays him, Magnus Scheving on the right.




I mean have you seen this guy in action? You might need to take a seat and have a fan nearby (perhaps something to chew on... jus sayin').
Any guy that can jump and spin around like that with those thighs.... Yummy.... Wait, what was I saying?
Anywho, on the off chance you hadn't heard of this show and might be in the market for some
eye candy
a new show both you and the kids can enjoy.... You can thank me later.
Peace Out!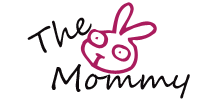 Pin It