Day one of the City Wide Garage Sale has been good to me. So good, that I felt the need to share with someone that would appreciate my efforts. Because the Hubby took one look at my score and said, "That's nice. What's for dinner?"
If you read my
garage sale post
from yesterday than you understand my
sickness
excitement. So since I can't get an appropriate reaction from the Hubby I thought I would share with ya'll. So after dropping the kids off at school, I picked up my mom and headed out; armed with a huge, empty trunk and a pocket full of small bills.
On the list of needed items was clothes for my boys since they insist on growing,
and here's what I found.
What I got was two pair of jeans, two pair of wind pants, three long sleeved shirts and two sets of pajamas.
Next up, was a few new shirts for me.
I ended up with five new shirts and an AWESOME corduroy jacket.
Myriam was next on the list.
Pictured is a plaid skort, a sweater vest hoodie, an argyle, sweater dress with scarf, four shirts and a flowered dress I couldn't resist.
And because little girls clothes are so much fun, I got more....
A long pink sweater "duster", a black velvet dress, the cutest sweater/dress hoodie EVER, and a gorgeous dress for Christmas.
And last but not least, a few new friends.
My kids have very recently been introduced to Care Bears and now they can't get enough.
It was quite a haul! It's also important to note that nearly all of the clothes purchased, were brand name clothing; mostly The Children's Place, Gap and Justice but a little Old Navy thrown in there too. So you're probably wondering how much I spent today, right? Would you be surprised to know that I only spent $34 for everything? It was a good day indeed!
I'll be heading back out tomorrow. I'm looking for a few "new" shirts for the Hubby and some cabinets for my laundry room. (And maybe a bike for me....) Wish me luck.
Peace Out!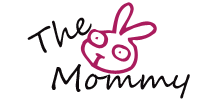 Pin It