This past weekend I did an engagement shoot; a dear friend of mine (and my family's photographer) is getting married. I got to meet his lovely bride-to-be for the first time, I got to document the beginning of their relationship and discuss what they are looking for in a wedding photographer. (Yes, I'm the wedding photographer. I don't typically do weddings but when you've been friends with someone for almost 20 years you'll step outside of your comfort zone for them.) I'll be honest.... It was more than a little unnerving, shooting another photographer. I mean, he KNOWS every mistake I made--he's explained things about f-stops and apertures that I never learned in a photo class. The pressure was on!
So we headed out to Antioch Park. I got there about 20 minutes early so I could scout locations. After walking the park twice, I happened to look down into the slime and I discovered this little guy, hanging out. I decided to take it as a good omen. Nothing says love like a fairy tale, right?
Well, it's Monday again. It's time to take a second for yourself! So take a few deep breaths, find your inner calm--if necessary lock the kids in their closets. Enjoy!
Anyone wanna see if this frog is in fact a prince in disguise?
* If you would like to check out the engagement shoot, check out my photo site!
Peace Out!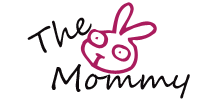 Pin It