The Hubby tells me that our eighth anniversary is today (Tuesday). So I thought I would take a trip down memory lane and entertain ya'll with some wedding pictures. Enjoy! (But don't point and laugh too much....)
It was a small, simple wedding. Small by my family's standards, there were only 200+ guests. Family traveled from Colorado and Missouri to attend. We had friends, family a couple of Mayors, City Council persons and one future Senator present. It was an election year and the conversations were... heated.
It was simple because we're not made of money. The entire budget was $5000 (and we had to feed those 200+ people dinner). My wedding dress cost $100 but no expense was spared on the beer at the reception!
A small sampling of the crowd.
My baby brother was my "maid of honor".
This might be my favorite picture of the entire wedding.
The fam.
My parents are on the left; the Hubby's are on the right.
The Hubby and I. (Look he has hair!)
Lighting the unity candle.
The I Dos!
Kissy, kissy...
Well, I hope you enjoyed taking a peek
Peace Out!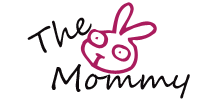 *I should note that our wedding photographer was Kevin White. (I edited the pictures.)
Pin It