My first wedding shoot is in the bag... er can, as it were. I'm so proud of myself for stepping outside of my comfort zone--no matter how yoga pants comfy it was, to try something new. Take a look at a few of the pix and see what you think.
My buddy (and groom) and family photographer, Clyde is sitting center.
These beautiful girls are the grand-daughters of the bride and groom.
Mini bride on left and flower girl on right.
The radiant bride, getting ready.
The I Dos!
If you'd like to see more of the wedding you can check out my photog. Don't forget to link up below and happy Wednesday everyone!
***************
BTW--Remember when I said that I was going pick out my favorite blog post's from the previous week? (And I know haven't been doing it. Sorry. I know, I suck.) Well, luckily for ya'll, my daughter woke me up at 4 AM Monday morning because her stomach hurt so it gave me a little extra time to peruse everyone's submissions again.
My Top 3
*Robin from "Masshole Mommy" took a class field trip, Pilgrim-style. (Ya'll really didn't stand a chance, with a name like "Masshole" she had this thing wrapped up.)
*Tammi over at "My Organized Chaos" took a remarkable sledding picture. (I totally wish it were one my photos.)
*And Marty at "Life Through My Lens" took an AMAZING photo of a dewy leaf that made my heart sing.
Peace Out!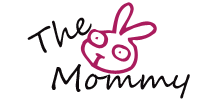 Pin It