I got new glasses too but that's a post for a different day. Today is about a very special pair of glasses. A "FIRST" pair of glasses. Do you remember yours?
Yup! My baby boy inherited my astigmatism and at 5 years old needs glasses. *sigh* He was actually pretty excited about getting glasses and picked these out his all by himself. You can't really tell in the picture but they are navy blue with a bright blue along the trim. They're actually rather flashy and I was very surprised that those were the ones that he picked. But he has a mind of his own and I think he looks great in them.
My Top 3 (from last week)
*The Tea Towel post from Simply Shoe Boxes made me remember the bibs my MIL made my children out of tea towels. Tea towels ROCK!
*Gay NYC Dad's Zombie Lawn Gnomes made me laugh--yeah, I'm twisted like that.
*And I LOVED the barefoot photo from Black House Studio. Love, love, love.
Have a great week, folks.
Peace Out!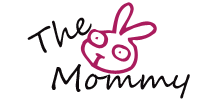 Pin It