I've been super busy this week. Since I've been sick with a sinus infection for the last 9 weeks (!) I haven't done much except sleep. And it's really taken it's toll on my home. Grimy unmopped floors, germ infested bathroom, and a living room littered with toys and the rest of the children's paraphernalia. Trust me when I say my home was a mess!
Welcome to the latest edition of Songs That Make Us Sing Saturdays! My lovely co-host Ginger from Not Just Another Mom of Twins and I are pleased to give you a glimpse of the inner workings of our minds. (Continue if you dare! We're not responsible for any songs that get stuck in your head.) Check the rules and we'll get to it...
Give us both a follow (we're so much more than just songs...really) If you're a new follower please leave us a comment so we can check you out too! It's all about sharing the love, right?

Pick A Song, any song! One that makes you wanna sing! Old-New-Country-Pop-Punk...anything goes. (Let's try to keep it family friendly if we can...LOL) If you want, tell us why the song makes you wanna SING!

Add your link to the "Play List"

We'd REALLY like you to copy the Linky Code (just click on "get the code") in to your post so your blogger buds can join in on the fun or link back to the both of us so they can at least "find" the party!

We'd love to see the video of your song (which can easily be shared via youtube.com) but if you just wanna list your favorite song of the day, we're "cool" with that too!

And don't forget to grab a button! Cause sharing is caring!
Like I said, my home was a disaster! But luckily I got to feeling better over the last 10 days or so and have started cleaning. Frankly, I think it would have been easier to move. I'm not done cleaning but at least my house is starting to feel a little more like home. That and I'm not afraid for people to come over. But you can't use the bathroom! It's not clean yet.
(I love this cover of the Phillip Phillips song Home.)
Peace Out!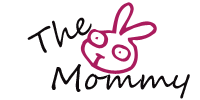 Pin It