Well, winter is back with a vengeance
bitch
here in Podunk. In fact, she had another trick up her sleeve. Winter Storm Q dropped about 8-9 inches of snow on Podunk, and she did it in about 4 hours. Have I mentioned that I hate snow, or anything that's cold and wet. So SNOMG '13 is not my idea of a good time.
When I complained to my northern bestie, Ginger from Not Just Another Mom of Twins about the current weather conditions she pretty much laughed at my plight. I guess I deserved that. I mean, it's not like this is a "normal weather occurrence" 'round here like it is up in the northern tundra that is Canada.
But then again any weekend (even a snowy one) is reason to celebrate. So what that I can't get out my front door without a snorkel....
Give us both a follow (we're so much more than just songs...really) If you're a new follower please leave us a comment so we can check you out too! It's all about sharing the love, right?

Pick A Song, any song! One that makes you wanna sing! Old-New-Country-Pop-Punk...anything goes. (Let's try to keep it family friendly if we can...LOL) If you want, tell us why the song makes you wanna SING!

Add your link to the "Play List"

We'd REALLY like you to copy the Linky Code (just click on "get the code") in to your post so your blogger buds can join in on the fun or link back to the both of us so they can at least "find" the party!

We'd love to see the video of your song (which can easily be shared via youtube.com) but if you just wanna list your favorite song of the day, we're "cool" with that too!

And don't forget to grab a button! Cause sharing is caring!


This song is going to be tops on my SNOMG '13 playlist.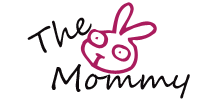 Pin It