I lost a friend over the weekend. Lisa had been battling breast cancer for the past five years. Sunday her battle came to an end. I've spent the past few days going through old photos that I haven't glanced at in years. I thought you might enjoy seeing some of the photos I came across, while searching for photos to provide Lisa's family of my years as her friend.
So this is my ID card photo my freshman year of college.
An unfortunate hair choice junior year.
This is me and my former fiance Serguei in Red Square.
Me in Kazan, Russia. I'm standing on a raised flowerbed. The snow in this picture is between 3-4 feet deep.
Me (and Serguei) outside his family home in Kazan. I'm decked out in full length mink. For those of you that think fur is bad, (Why the hell are you still hanging out here? We eat meat and hunt?) the year I visited was the coldest winter that they'd had in 100 years. It was -20 F regularly. They would only let me out of the house when it was snowing.
Did you know that it can get so cold that it can't snow?
I told you that I did Renaissance Festival, right? Me and my friend and fellow puppeteer Eban.
This was the entire group. From left: My friend Lisa, her husband Scott, their oldest daughter Eilish, Eban and Me.
Me (just barely out of bed) and my former high school English teacher, Ms. Fry. I made her costume for her last day of school, before her retirement. She was the singing fat lady. Get it? I made that bustier out of cardboard and hot glue. Years of theater and art classes means that I can make anything out of cardboard and hot glue.
The Hubby (our niece Maddy) and I before we were engaged. He took me to a family wedding. That's when I knew I was more than just some girl he was dating.
This trip down memory lane is dedicated to my friend Lisa. Lisa, I will miss you more than even I know right now. But it was an honor being your friend. We will meet again someday and when we do I will help you manage heaven. You can take the back of the house and I'll man the board. Love you!
Peace Out!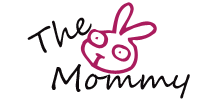 Pin It