Last Friday was the boys' sixth birthday. It was a quiet affair. A birthday dinner chosen by the boys, meaning the menu consisted of peanut butter and jelly sandwiches and Caesar pasta salad. It was an interesting dinner... And then we had cake and ice cream with Nana and Papa, followed by gifts.
Overall, I would say the boys had a great birthday!
Yes. There's more than six candles on the cake. We always put double candles on the cake so that each child gets to blow out candles. As it was we had to do the candle thing twice because Logan felt that Porter blew out more than his fair share of candles.
Don't forget to link up below.
Peace Out!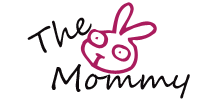 Pin It