Ok, I admit that peanut butter pie may not be a traditionally summer recipe per say, but this one is summery-er because it's no-bake. And then, who cares? It has chocolate in it. (Again, you're welcome!)
I don't know about you but I love pie. If you've checked out my thighs then you know, that I know me some good pie! What you probably don't know is that I've been on the lookout for a perfect peanut butter pie recipe for years now. This sounds horrible, but one of the things that I loved most (and there wasn't a whole lot to love) about cafeteria lunches in school was the peanut butter pie. It didn't matter what they were serving that day as long as there was peanut butter pie for dessert, then I was eating a hot lunch!
Years, and many, MANY recipes later I had yet to find that perfect balance of creamy, peanut-y perfection. And frankly, I was tired of doing some pretty serious baking to get some rather mediocre results. So I came across a no-bake peanut butter pie recipe recently and after I made it, I realized that what it was missing was chocolate. So I made a couple of changes and now it's a perfect no-bake peanut butter pie. Seriously, it's delicious.
No-Bake Peanut Butter Pie
Ingredients:
1 chocolate cookie pie crust (just buy it)
8 oz. softened cream cheese
1 c. creamy peanut butter
1/2--2/3 c. granulated sugar*
1 tsp. pure vanilla extract
8 oz. frozen whipped topping, thawed
*Shell Topping is optional (but come on it's not really optional.)

Directions:
With an electric mixer, beat cream cheese and sugar until smooth. Blend in peanut butter and vanilla. Fold in whipped topping. Spoon mixture into prepared pie crust. Refrigerate for at least 4 hours. Garnish with Shell Topping and toss in freezer for 10 minutes or until shell topping sets up. Keep refrigerated.
*I always use 1/2 cup of sugar but my momma says it needs to be sweeter. So if you like it sweeter I'd use 2/3 cup of sugar or so.
Peace Out!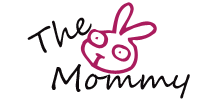 Pin It