Like I said on Monday, I attended my
first roller derby
match. It was an awesome experience both as a spectator and as a photographer. And it was a HUGE learning experience to boot. I think I finally understand all of the ins and outs of roller derby, but maybe the most important thing I learned was, to just roll with it!
In my head I wanted sharp, crisp, stop-action photos but I didn't take into consideration the need for a tripod and since I didn't have one, I decided to embrace the blur.
(FYI--click on the image to view it larger)
I quickly realized that you just can't understand the speed and athleticism involved from a still image; UNLESS the image feels like it's moving!
Can you feel that floor?
How about that check?
You really can't imagine the speed until you are on the floor watching these ladies whip past you.
I love roller derby.
Even the refs are fun!
If you want to check more of my roller derby photos you can check them out on Flickr.
Peace Out!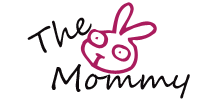 Pin It