School started back up last Wednesday, which means I SURVIVED SUMMER BREAK!
In fact I survived one of the worst summers I have ever experienced. But I've got a little sumpin', sumpin' up my sleeve that's going to make it all better. *smiles smugly and nods*
I know that when I imagined our summer break, I thought of wonderful, fun-filled summer days; full of great family trips, sunshine and tropical drinks. I dreamed of days spent poolside and happy, laughing children. I dreamed of sleeping in, dinner parties and summer menus full of seasonal vegetables and grilled delicacies.
The last thing I expected was an unusually soggy summer filled with illness, but that's exactly what I got.
Fact is, I spent the better part of the summer doctoring uber-grouchy children with pneumonia, all the while maintaining an immaculate-show-ready-home and entertaining bored, restless children that were trapped indoors by the mid-western monsoons that would periodically nail us. AND of course, those same children that have to be dragged out of bed every. single. day. to catch the bus, are naturally up before the sun during the summer! *sigh*
I know that I'm supposed "enjoy this time with my children" and that summertime is supposed to be all about family fun but I gotta tell you... I am so glad they headed off to school because I'm not sure I could handle anymore of this kind of "togetherness".
But just when I was wallowing in the pathetic-ness of my wasted summer, the folks at Kranich's Jewelry came along to offer me a
little pick-me-up
to make me forget all about the sick, whiny kids and lost days by the pool.
In fact, I'm all of a sudden feeling pretty good about this summer. It's amazing how something a little shiny can make you feel like that, huh?
So if you are or know a momma out there that could use a congratulations-you-made-it-out-of-summer-alive-gift maybe you should check out Kranich's jewelry
selection
. I'm sure you can find the perfect gift to make her forget all about those pesky, summer, home-schooling plans that she didn't get to.
Disclaimer: In case you haven't figured this out, this is a sponsored post. Kranich's has hooked me up with a very pretty piece of jewelry for my time but the opinions expressed remain my own.
Peace Out!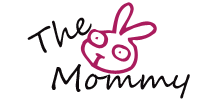 Pin It