I don't know about y'all but we're at mid-quarter here, in Podunk and I'm still dragging these kids, kicking and screaming, from their beds every morning, to get them on the bus. And the HOMEWORK.... Ugh! I don't remember doing homework in the first and second grades but, whatever. Point is, I just can't seem to get this routine down. Luckily, for me Pillsbury has my back, because one of the few things I don't have to sweat is what to pack in my kids' lunches.
Pillsbury has this awesome recipe booklet that you can download for free.
https://www.speisekarte.de
In it you will find fabulous, quick and easy dinner ideas using their Grands! Biscuits.
But I do something else with the Grands! Biscuits. I use them as pizza crusts and make little Grands! Mini Pizzas with them! And I make them up in bulk so that I can refrigerate them and pack them in the kid's lunches. (My kids think cold pizza is the best thing ever!)
It's awesome because my kids think they're getting a treat but actually they're getting something with lean protein (we use turkey pepperoni and low fat cheese) and I can sneak some veggies in there when they're not looking.
Ok, so not always.
Either way, I'm the cool mom and it's one less thing to worry about in the morning. It's Win/Win!
Oh, and here's a little tip! If you like a crisper crust (like we do), spread the biscuit out and poke it with a fork like you're making focaccia, (No, I don't make focaccia but I know some of you do because I'm on Pinterest too!) and bake it until it's very lightly golden brown, about five minutes. Dress the pizza like normal and bake until the toppings are hot and the cheese is melted. I also brush the biscuit crusts with olive oil and sprinkle them with Italian seasoning and parmesan cheese, prior to the first baking.
I hope this tip helps your back-to-school routine a little bit!
I was selected for this opportunity as a member of Clever Girls Collective. The content and opinions expressed here are all my own and are not indicative of the opinions or positions of General Mills. Compensation was provided by General Mills via Clever Girls Collective.
https://gutepotenz.de/2019/08/viagra-oral-jelly/
!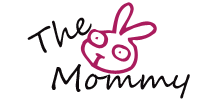 Pin It