With summer officially coming to an end, I couldn't help but look back on all of the fun we've had in summers' past and I ran across some the photos from Jiggle Jam. I can't believe I haven't posted this photo before.
Crown Center had the best fountains. I use the past tense because last summer they closed them to the public, but not before my kids got one last go.
We got to Jiggle Jam right when the gates opened and Myriam headed straight for the fountains. This was her favorite part of the entire festival.
Read more about this photo chanllenge here.
Peace Out!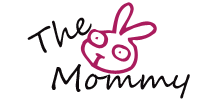 Pin It