Everyone loves a parade, right? Well, here in Podunk, as in many small towns all over these United States, Labor Day means tractor pulls, barbecue and parades. I photograph the parade every year and every year my thirst for shiny things is slated (for a few moments, anyway) by the Wildcat marching band's tuba line.
(You can click on any image to enlarge it.)
Here in Podunk the parade begins the same way every year;
with the flyover.
The children focus on one thing; the candy!
And this year was a record year! Almost SEVEN pounds, was gathered by my children.
SEVEN POUNDS!
But for me, it was all about the tubas.**
How can you not like that?
So shiny that you can see the parade in reverse, reflected in their bells.
I love a parade!
**Band Geek Alert**
Before you tell me, I know that technically those are sousaphones
reglan hinta
and not "tubas". But honestly now, how many of you really knew that before I told you?
Peace Out!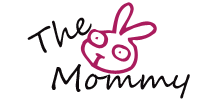 Pin It