I'm a mom. Shocker, right? And as a mom, I spend the majority of my time on my feet. I chase kids, dogs, and the ever elusive nap. I haul dirty laundry downstairs and clean laundry upstairs. I shop, cart and tote groceries (and often times children). I am constantly on the go and I have the ache in my feet to prove it. I'm a mom, achy feet are pretty par for the course, right?
Well, maybe not. The folks out at FitFlop, who happen to make my new favorite pair of purple flats, tell me that even though I spend a lot of time on my feet, my feet shouldn't hurt. That was news to me too!
In fact, they tell me that "they make beautiful shoes that are ergonomically optimized and biochemically engineered". Every pair of FitFlop shoes is built around a microwobbleboard midsole that helps absorb shock and diffuse foot pressure.
Now honestly, I don't have a clue what all that means. All I know, is that the shoes are super cute, really well made and at the end of a day of chasing my brood hither and yon, my feet don't hurt. *insert angelic choir* They're life-changing. I love them! I wear them EVERYWHERE.
Seriously. If your feet ache or hurt at the end of the day, maybe the shoes on your feet aren't doing their job. AND you don't have to sacrifice the health of your feet for fashion anymore! Check out the entire FitFlop line; they have everything from flip flops to boots, in a plethora of colors, sizes and styles. I have a ton of shoes on my wishlist and I'm sure you will too, once you check them out.
The Mommy admits that I was compensated for this review but the opinions expressed are entirely my own.
Peace Out!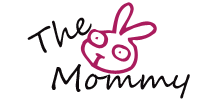 Pin It