For those of you that only keep up with me through this blog, (or Twitter or this blog's Facebook page) you should know that we've had a pretty drastic lifestyle change. We've become farmers!
Ok not really, BUT we have acquired 8 chickens, a breeding trio of rabbits (who procreated and we now have three babies), a pet rabbit named Otter, a garden, a blackberry patch, a raspberry patch and a hound dog. And we're doing it all in our small town backyard. We've become "urban" farmers.
The pet rabbit "Otter". A small sampling of the egg colors we get. And this chicken is Blanche, she's our alpha.
I'll start blogging about all of our (mis)adventures, so you can keep up but I want to share a little story about one of the funny happenings that occur when you live in close quarters with livestock.
This afternoon, I sent Logan out to check for eggs and watch the dog, while I attempted to make myself some lunch, eggs and bacon. (Yes, it's heaven having fresh-from-the-hen eggs on demand.) Enough time had passed that my bacon was done and I had chosen a blue and an olive green egg for my lunch, when Logan comes tearing into the kitchen shouting, "Mom! Mom! Come quick! Ruby is DYING! She's flopping around and can't get up. HURRY! I have to go to her, Mom. I can't let her die by herself."
I shouted for Porter to grab my shoes, because this "farm girl" has a little trouble with how many animals (and children) are using my backyard as a bathroom, to walk around barefooted. I removed the pan from the stove and shut it off and met Porter and my shoes on the back porch. From the top of the porch stairs I surveyed the coop and run. Sure enough, under the ramp, leading into the coop, is Ruby. I see her white and salmon colored body twitching, wings splayed; she's writhing and flopping pitifully.
Porter lets out a gasp and Logan sobs.
"Guys," I say. "Ruby's not dying. She's taking a bath. It's called a dust bath. She's fine."
"So she's not going to die?"
"Nope. See all the other chickens are standing in line to take a bath too."
My poor, little "city boys". They had never seen the chickens bathe themselves before! I got a good chuckle out of it and we spent the next 20 minutes sitting on the back porch, watching the chickens stand in line to use the dust hole under their ramp. We laughed at Myrtle and Ardith while they tried to share the hole and only succeeded in rolling over the top of each other, but mostly we enjoyed the simple pleasure that caring for these animals has brought us.
Peace Out!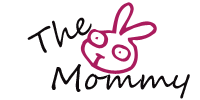 Pin It