We've been working every weekend to get our farm, Far West ready to go. Today we added our newest 5000 occupants: Carniolan honey bees!
We've done the bee thing before but I was pregnant with the twins so I really had no dealings with them. Although, I vividly remember the sound a package of bees sitting in my laundry room overnight, makes. *shudder*
Like I said, I had no dealings with them and I was completely okay with that! Until recently...
This impending move to Far West has brought up desires that I didn't know that I had inside me. A desire to drive a tractor and to learn how to dress a rabbit and most recently, how to work the bees.
Today The Hubby and I drove to Lawrence, Kansas to pick up two packages of honey bees and then drove them out to the farm, where I installed my first bees in their new top-bar hive, all by myself! I did it without smokers, bee suits or getting stung. I gotta say, I'm proud of myself.
(Although, that drive home with 5000 bees buzzing away in the van, was more than a little unnerving. *shudder*)
Peace Out!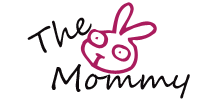 Pin It