Calling All Blog Stalkers!!!
Have a comment that you fear posting publicly?
Have a business proposition for me?
Well, The Mommy (aka Becca Burton) answers all legitimate emails in as timely a fashion as a crazed woman with three, elementary-aged, demons children could possibly answer. In other words, this wondrous Internet is my only contact to the outside world.
EMAIL ME, PLEASE!
Don't make me beg, people.
(I mean I will if necessary, but please don't make me....)
Email me at: bcimthemommy{at}yahoo{dot}com
Or follow me on Twitter:
@bcIMthemommy
You can also "Like" me on Facebook at:
http://www.facebook.com/bcimthemommy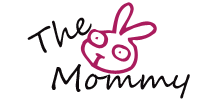 Pin It