I know you were expecting a photo and a quip this morning but I thought that just maybe, you might like it if I shake things up a little. Father's Day is coming up WAY sooner than I like to think about (because I don't have a CLUE what to get the Hubby). Be honest, you haven't even thought that far ahead yet, have ya? Well it just so happens that I have something SUPER cool just for you....
If you're like me then you know the gift your Hubby really wants is often way out of budget. Am I the only one who's Hubby's median gift price is $500? Well, how would you like to have $600 bucks to make that special dad feel even more so? Well, guess what? That's what I'm offering! Meditate on that why don't ya?
The fine print--This giveaway ends June 8, 2012 at Midnight and is brought to you by
voiceBoks
,
Good Steward Savers
,
Terri's Little Haven
,
Cute-Ecakes
,
Giveaway Promote
, and
Linkie's Contest Linkies
a Rafflecopter giveaway
I told you it was cool!
Peace out!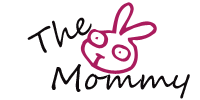 Pin It