W.C. Fields said, "never work with children or animals." He was speaking about scene stealing but his advice is valid to almost any field. As a photographer I work with both and typically I do beautiful work, unless we are talking about MY children.
I've said it many times before, as soon as the big Canon comes out my children start to whine, gripe, complain and do the exact opposite of what I want.
Did I mention pout?
And then there's all of the faces.


Most of these were of the photo bomb variety.
And then there's the tongue to contend with....
Always the tongue....
And sometimes there's a mask involved.
He's a pirate. Arrr!
I have thousands of these photos. Maybe W. C. Fields was right? If you want to check out all of the beautiful pictures I've taken of other people's kids check out my photo site.
Peace Out!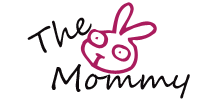 Pin It