My house is still on the market. And even though I hoped that by now I would be in my new home, it doesn't mean that I haven't starting planning for that new home. I came across this awesome pallet succulent garden right across the street from me.
This is definitely going on my list of things for the new house!
I didn't take any pictures of the back of the pallet but they just stapled some kind of material along the back to keep the soil in place.
Here's a few detail shots of some of the plants. I think the color on the red one, above, is really beautiful.
I really love all of the different textures.
And different colors!
If you want to check out any of my other gardening plans you can check me out on Pinterest.
Peace Out!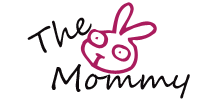 Pin It