I left ya'll with a teaser on Monday, I said I had a
big announcement
, remember? Well, I'm ready to announce! Ree Drummond aka The Pioneer Woman donated a treasure trove of items for my school district's annual PTO fundraiser. Have I mentioned how cool PDub is?
I'm sure ya'll are really confused, so I'll explain. Several months ago Ree decided to clean out her closet and giveaway some of her never-worn-and-completely-adorbs-clothes to some of her readers, along with a signed copy of her latest cookbook (she does this occasionally) . As you can image, response was overwhelming. But it got me to thinking about my local PTO's ginormous annual fundraiser (it's an auction) and how every mommy I know worships at the Shrine-O-Deliciousness that is the Pioneer Woman, and I thought what a great way to raise money for our kids.
So after several days of trying to win a shirt, I finally sent an email to Ree--never expecting to get a response. I mean, really? She offers to send one reader a shirt and gets THOUSANDS of entries. How many emails do you think she gets. But surprise, surprise, surprise! She answered and was happy to donate to a worthy cause. And she donated BIG!
Click to enlarge the picture.
Included in the box of goodies was a signed cookbook, a beautiful, gauzy, red blouse, an embroidered, gray dress that's just asking to be twirled, and a silky flowered gray top that Stacy said the PTO could have when they pried it from her cold, dead fingers.
So a couple of weekends ago, I dragged my beautiful friend, Stacy out into the cold to do a photo shoot of the PDub clothes. Here are a few of my favorite images. I totally think Stacy looks like some gorgeous 70's chick with the hair and the clothes. Stacy was a trooper, slogging through the slush and the cold for me. Thanks Stac!
And many, many thanks to Ree Drummond for your more than generous donation. I can't thank you enough. Much love, chica!
If ya'll are in the Podunk area, you need to get your tickets purchased for the CLASS event and you can check out the clothes and cookbook in person. Bid high and often!
Peace Out!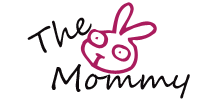 Pin It