So CAN you use an extra six grand? Dumb question, right? I'm sure every single person reading this could. Well, you're in luck because Wendy's is giving a six grand every week in September! You're interested now, right?
Well all it takes is six seconds, a little creativity, and a yummy Grilled Chicken Flatbread Sandwich. I had the Asiago Ranch and it was super tasty; it has bacon, (Everything is better with bacon.) Asiago cheese and creamy ranch dressing. Did I say yum?
They also have a Smoky Honey Mustard that I can't wait to get my hands on.
I'm sure you're sick of hearing about my lunch, so let me tell you how you can win $6000.
Wendy's #6SecondsFlat Sweepstakes
Check out the Flatbread Sandwiches at Wendy's
Make a Flatbread Sandwich 6 second video of your own.
Post that video to Vine, Twitter or Instagram.
Use the hashtag #6SecondsFlat! (And use my hashtag #bcimthemommy6 so that I can see your vids too!)
Don't forget to check out the other videos on the Wendy's page and grab yourself a yummy Flatbread Sandwich.
*I was compensated for this post and there is a widget installed that will count how many people click the embeded link. But seriously the Flatbread was yummy and click the link, the other vids are cool.*
Peace Out!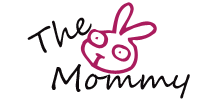 Pin It