We always need more cowbell! Linking up with Project Alicia and
Live and Love Out Loud! for their Summer Photo Challenge.
This week's challenge is Blue Skies.
I know it's been a LONG time since I did a Living! (On the Cheap) segment but to refresh your memory the Mommy Household goes out in search of a
cheap
good time on a very limited budget,
read as close to free as I can get without it being illegal
then I report back to you and give you all the deets. Got it? Good.
I honestly can't believe that I haven't done a segment on the Deanna Rose Farmstead*. If you're from the OP
Yeah, you know me! (I'm SO sorry I just couldn't resist.)
or have a child (and live in the Kansas City Metro area) you probably know all about the it, but on the off chance that you just crawled out from under some rock somewhere, let me tell you about it! It's AWESOME!
There is nothing like a farm animals to get my kids happy.
Porter feeding his favorite animals: the "big" goats.
And Deanna Rose has that and more. There's a milking barn the "barn's" cleaner than my house--with demonstrations and the sweetest calves to pet and love on, a fishing pond where you are guaranteed to catch a fish, and an area where you can pan for gemstones. They also have beautiful gardens, a nature trail and an exhibit of birds of pray and some "native" wildlife.
Logan and the sweetest cow I've ever seen.
**Things to know....
Bring a roll of quarters with you. There are feed vending machines all over the place so that you can feed the animals. That's my kids favorite part.

I might encourage the wearing of boots or sturdy shoes. It is a farm after all. The majority of the farm is paved but there are some possibly muddy trails and if you get into the pens with the goats you will find droppings that's code for poop.

The website and signs all say no outside food allowed--but everyone has it (bring it at your own risk?). There is snacky-type food available on site.

Bring sunscreen! Half the facility is fairly shaded but many of the exhibits and gardens are in full sun. There are also many misters set up throughout the farm for both the two and four legged animals.

The farm is open daily April through the end of October 9-5 but many of the activities i.e. pony rides, mining and such don't begin until 10. They also have some extended hours through the summer months.

Admittance Monday through Thursday is FREE and Friday through Sunday is just $2 per person. Can you say cheap?
Overall, this is one of our favorite places. If you haven't been, RUN--don't walk and head over to Deanna Rose for a down home, good time!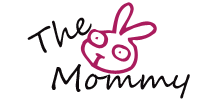 *
Deanna Rose is located at 13800 Switzer Overland Park, Kansas.
And remember although I always attempt to ensure that the information I report is current and correct I always recommend that you follow up for yourself. For more information please check them out on the web at
http://www.opkansas.org/Things-to-See-And-Do/Deanna-Rose-Childrens-Farmstead
or call 913-897-2360.
**I was in no way compensated for this review this is just a tip I like to pass on to my readers and friends.
Check out my other Living! (On the Cheap) segments here!
Dagg Park
Powell Gardens
The Kansas City Northern Railroad
Geocaching
Fort Scott, Kansas
Two Websites Every Parent Should Know About
Emporia Kansas Zoo
Powell Pumpkin Patch
Portable North Pole
Deanna Rose Farmstead
Pin It