I don't know about your neck of the woods but here in Podunk, school started last Wednesday for my brood. And I have to say, with the exception of my children
ditching me
asking me NOT to walk them into school on the first day, I'm thrilled! Yes, my kindergartners and first grader
begged and maybe cried a little
asked me not to walk them to their respective classrooms or embarrass them by taking too many pictures.
I'm not really sure how I feel about that. Part of me was very sad that my babies
whom I carried in my womb and risked my ever-loving life for
didn't want me to walk them to school on the first day and part of me was so very proud that they didn't NEED me to walk them in.
I did get a half-hearted wave as they left me....
I managed to snap a few photos at home. They weren't happy about it, but we made a deal that if I didn't walk them in to school I was allowed to take as many pictures as I wanted at home and just a "few" at school.
Not happy but kinda cooperating.
I really didn't think this kind of behavior started until middle school. Mark your calendars folks! On this day The Mommy lost some of her cool. (Ya know, whatever cool I ever had anyway.)
Peace Out!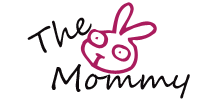 Pin It