I had a very important and long awaited photo shoot this weekend. And I can't tell ya'll about it yet.... Believe me, I SOOOOO want to... but I promised I wouldn't. But I will share my favorite photo of the shoot with you and give a huge shout out to my beautiful, friend Stacy that slogged through slush up to her calves, went through more than a couple rather public and rather frigid costume changes, and risked permanent vision loss due to snow glare in order to act as a model for my pictures and to help out our local PTO. Let's hear it for Stacy!
Well it's Monday again. It's time to take a second for yourself! So take a few deep breaths, find your inner calm--if necessary lock the kids in their closets. Enjoy!
This is my friend Stacy. Isn't she fabulous? It was very cold , very bright and she was working
with a photographer that had never done a snow shoot before.
She was very patient with me and I think she looks wonderful.
Ok, since you've been so good I will give a little hint: my big surprise has to do with Ree Drummond AKA The Pioneer Woman!
(I can't say anymore. Even if you beg me. But stay tuned and I will give you all the deets.)
Peace Out!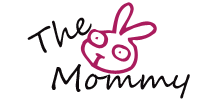 Pin It